Trade Finance elements – Trade Compliance 2018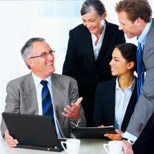 6 hours of audio recordings on expert opinion in trends, considerations, hot topics and challenges in the area of trade finance Compliance.
THE VIDEO RECORDINGS INCLUDE SPECIFIC DISCUSSION ON:
The trade compliance landscape
Outline the goals, challenges, benefits and unintended consequence of trade finance
Overview of the top news stories, trends and developments in trade finance compliance, including such challenging issues as:
Does Blockchain have anything to offer compliance and what are banks doing about it?
Are the Financial Crime Compliance (FCC) risks in Trade Finance reduced or eliminated?
What should a bank do if it has ceased a customer relationship for based on its compliance criteria but then finds that same former customer involved in a subsequent transaction brought to it by another customer?
What happens when a problem arises midway through a relationship and what does the regulator expect a bank to do?
With recent, well publicised, issues relating to internal control weaknesses and also country systemic weaknesses, what more could banks do to mitigate the FCC risks both internally and in respect of their counterparty risk assessments?
What are the key concerns in the regulatory landscape?
Regulators have different requirements across jurisdictions: what standards should banks be working to? What is the scope of harmonisation to deter regulatory arbitrage?
Unfunded Credit Risk Mitigation: do the regulators understand the issues and the unintended consequences?
Divergence on sanctions: which regulator do we need to listen to and why? Is regulatory arbitrage real or just theoretical?
How will US, UK and EU sanctions on Iran look in say three months' time?
De-risking and the impact on trade through the correspondent network: are the consequences understood? Is this having an adverse effect on cross border transactions?
Deferred Prosecution Agreements: What are the potential implications? Is this affecting behaviours?
Global standards and guidelines – latest developments
Development in global standards and guidelines: Latest communications from the Wolfsberg Group, FATF, BAFT, ICC, Association of Banks Singapore
What are the changes and impact? What do we need to do differently?
Are the consequence of changing developing markets understood?
Is there more scope for two tier correspondent banking i.e. full Nostro/Vostro account relationships including payments or limited to letters of credit and demand guarantees
Do regional banks fully understand the risks and responsibilities of correspondent banking?
Moving the 'tick box' approach forward: the need to constantly invest in people and systems.
Training requirement as identified by organisations including FCA Thematic review
The impact of technology and digitization
What are the issues that banks are trying to resolve through technology? Is this focussed on risk aversion or reduction in costs/regulatory fines?
What are the obvious areas in which technology can help? Are there limitations?
How is the impact of technology viewed by the regulator?
What are the next steps to technology support including Artificial Intelligence?
Will technology solve all the problems or must staff awareness and understanding increase in tandem?
What are the issues and concerns facing banks and their customers?
Customer due diligence – making the best use of subscription services and the views of the regulators
Checking counterparties – how far must a bank go?
Advising banks? What undertakings can/should they advise? What degree of diligence is due? To what extent do they need to familiarise themselves with the terms of the advised L/C?
Price checking – exactly what is expected by the regulator? What are the industry standards?
Dual use goods – what information is in the public domain? What are banks doing to maintain their own database?
Strategically controlled goods
Documentary credits, demand guarantees and standby credits and collections, what is on the horizon to cause concern?
Future shape of FCC controls in trade
Quality
The audio recording contains insight, knowledge and know-how from experts with global hands-on experience in trade finance compliance around the world. Truly International – designed to be relevant for staff worldwide.
Consistency
As the content is delivered online, each member of your staff can be trained to an approved standard regardless of location.
Convenience
Trainees have access to the material for 1 year as a reference tool.
Professional Development
Gain 6 CPDs for CTFC recertification as well as 6 CPDs for CDCS recertification.
Value for money
Save time and money by taking the product online. With prices starting at €300 per trainee – and discounts for volume orders.
"TRADE FINANCE ELEMENTS – TRADE COMPLIANCE 2018" is a very cost effective way to keep up to date.
Discounts are offered for multiple orders as follows:
1 to 9 trainees - €300 per trainee
10 to 49 trainees - €250 per trainee
50+ trainees - €200 per trainee
To talk through your specific requirements call +353 1 2352166 or email us at info@coastlinesolutions.com.
Click here to e-mail us your requirements, and we will prepare a quotation to match your needs.
Don't take our word for it. Try it for yourself
To evaluate whether URBPO fulfils your training needs, you can avail of a free evaluation of the service. Simply click here and provide us with some simple administrative details so that we can provide you with personal access to selected parts of the service.