Mentor 600 is the most comprehensive online training available in letters of credit and the UCP 600 rules. It is the only ICC-Approved online training in this area.
This course is aimed at beginners to Documentary Credit work or more experienced practitioners who require a comprehensive refresher course.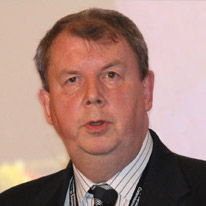 Mentor 600 consists of 12 hours of online training in the operation of letters of credit and the application of UCP 600.

Trainees who complete Mentor 600 qualify for 12 PDUs/CPDs towards recertification for the Certified Documentary Credit Specialist (CDCS) accreditation offered by BAFT and LIBF.
THE COURSE CONTENT is written by Gary Collyer, Technical Adviser to the ICC banking Commission, and Chair of the UCP 600 Drafting Group. 
THE COURSE IS DIVIDED INTO 4 MODULES:

MODULE 1 – DC ESSENTIALS
This module provides a firm foundation in the understanding of the function and operation of letters of credit and their risk characteristics compared to other traditional trade products.
The areas examined include:
The process involved in a typical letter of credit (LC) cycle
Considerations when issuing an LC including workability, credit line availability and  reimbursement
The correct content and delivery of LC amendments
The correct terms and conditions to include in an LC
Role and responsibilities of the parties involved
Types of Payment: sight/deferred/acceptance/negotiation
Undertaking to honour or negotiate
Taking up documents or issuance of a notice of refusal
MODULE 2 - DOCUMENTS
This module examines each of the documents that can be presented under letters of credit and highlights how their data content must comply with the relevant provisions of UCP 600.
The areas/documents examined include:
Standard for examination of documents as prescribed by UCP 600
commercial invoice
bill of lading
sea waybill
charter-party bill of lading
combined transport document
air waybill
insurance documents
courier and post receipts
road, rail and inland waterway transport documents
other documents (as per sub-article 14(f))
MODULE 3 – CASE STUDIES
This module enables users to put the understanding of the operation of letters of credit and the application of UCP 600 into practice through a series of interactive case studies.
The areas covered include:
Completion of a letter of credit application
Beneficiary review of a letter of credit for workability
Document checking from the perspective of an issuing bank and nominated bank
MODULE 4 - ASSESSMENT
The assessment enables the trainee to test their understanding of Letters of Credit and UCP 600.
In each attempt of the assessment the trainee is presented with 40 multiple choice questions randomly selected from a database of questions. Full feedback is provided on all questions after each attempt.
Quality
The training content is written by Gary Collyer, Technical Adviser to the ICC Banking Commission, and Chair of the UCP 600 Drafting Group.
Consistency
As the training is delivered online, each member of your staff can be trained to an ICC approved standard regardless of location. Every trainee receives an 'ICC Certificate of Achievement' on completion of the course indicating their personal results.
Convenience
The training courses come complete with a Learning Management System so organisations can easily manage allocation of the training and keep track of trainees' progress and results.
Value for money
With prices starting at €300 per trainee – and discounts for volume orders – Mentor 600 is a very cost effective way to train your staff.
Discounts are offered for multiple orders as follows:
1 to 9 trainees - €300 per trainee
10 to 49 trainees - €250 per trainee
50+ trainees - €200 per trainee
Special pricing!

You can alternatively purchase the full suite of 5 training courses in traditional trade products for €800
(a € 700 discount on the list price of purchasing the 5 courses)
To talk through your specific requirements call +353 1 2352166 or email us at info@coastlinesolutions.com.
Click here to e-mail us your requirements, and we will prepare a quotation to match your needs.
Don't take our word for it. Try it for yourself
To evaluate whether Mentor 600 fulfils your training needs, you can avail of a free evaluation of the service. Simply click here and provide us with some simple administrative details so that we can provide you with personal access to selected parts of the service.